FWIW its super easy to do these.
Finally got all my stuff laid out on my work bench to put together a VZ61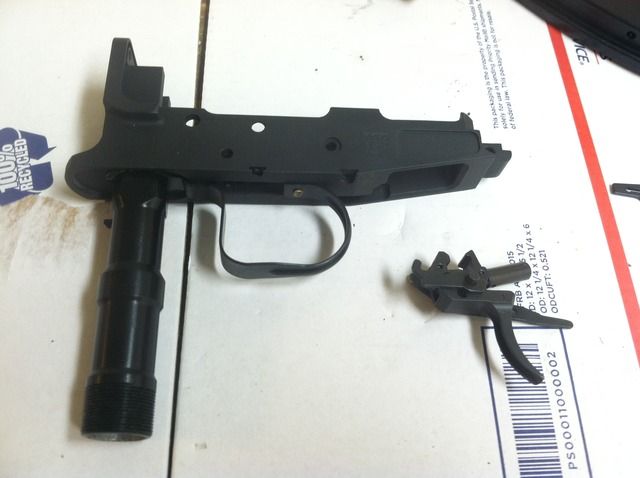 Probably could have taken some more pictures. The hardest part was figuring out how the bolt hold open/mag release parts go together. They all lock each other in to place. Had to hit up a youtube video to figure that one out.
The mods to the original FCG parts for semi-auto only were super easy as well. Two quick dremel operations.
The magazine release needs some fitting. The mags take ALOT of force to get past the release button, looks like ill have to clean up the "angle" of the part. If I push the button in a hair, the mags go in just fine. But pretty straight-forward.
Debating on the form 1 to put the folding stock on, the receiver I used is drilled and tapped for the "adapter" to put the factory stock back on.