.
.
first the credit...stole the name and idea from Mr Scratchy on the Saiga forum to put a Russian PKM stock and some FAL hand guards on a Saiga 12....now everyone wants to go sleeker and lighter with their Saiga 12, but since I'm not gonna use it for 3 gun anymore... I decided to go heavy and make it look like a squad heavy support weapon....some bright red trans-tint die and denatured alcohol for the stock color and a coat of shellac with a hint of the die to darken it a bit......color as you see it in that light is really close to the exact color
.
sanding and profiling that PKM stock was a bear, the first pic you can see how it starts off, cutting that AK profile was not easy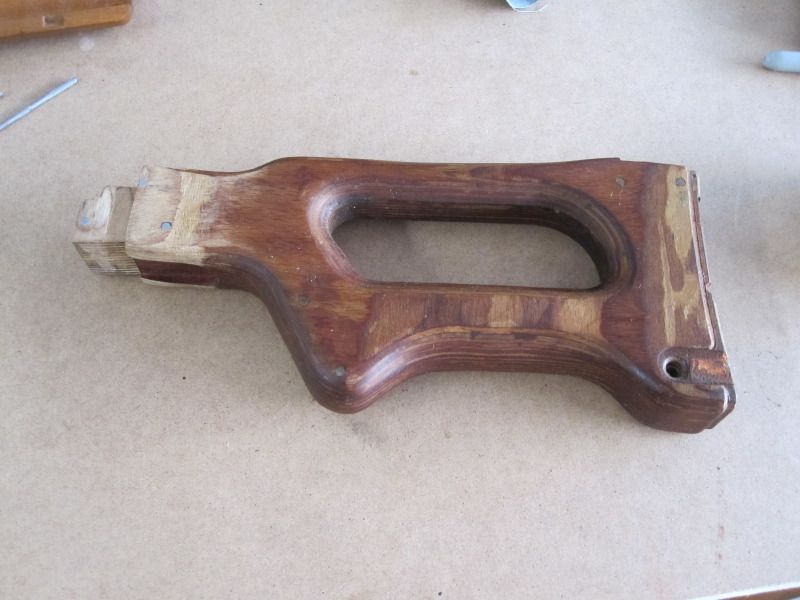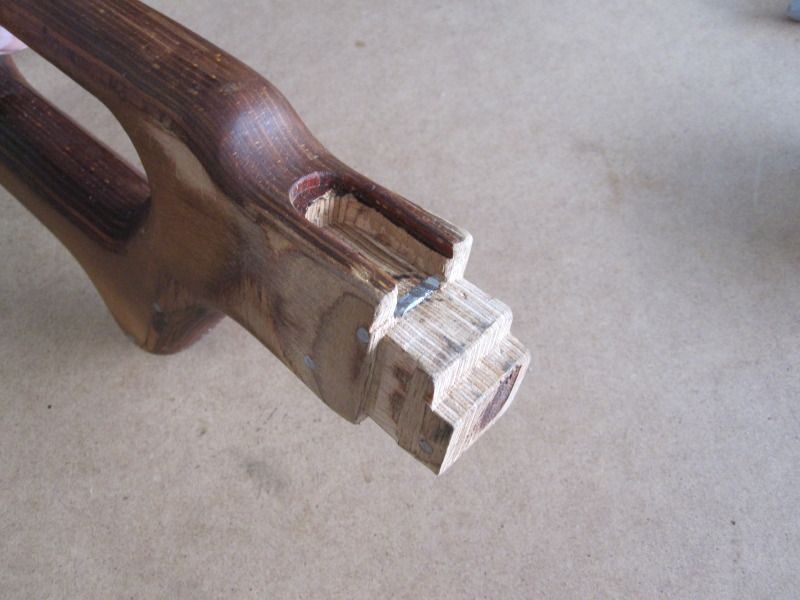 .
the front half
( how the FAL heavy barrel HG's look before )
.
I took a CSS front rail and fitted them as you can not use the FAL rails on a Saiga ( too much modification )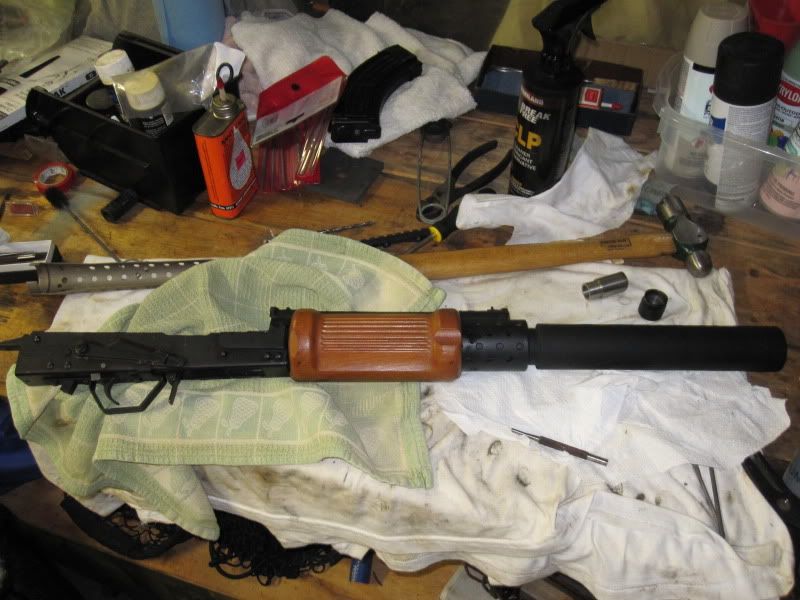 .
a quick mock up
.
the finished product, I test fired it at Manatee this past weekend , the shellac was still a little sticky
.