so I got one of these Sig 522 Classic rifles when it first came out , it was a blast to shoot , about 6 months ago I saw the 522 Commando with the SWAT rails and got to thinking
...now I had seen where guys were taking the 522 pistol and SBR-ing it, and adding a can.....but I wanted make one without spending another $ 400 for NFA, and I'd rather have the 16 inch barrel for accuracy for plinking ...plus, happened to already have the Keneti-tech barrel shroud from another project.
I started with this :
.
.
when you remove the hand guards and fake gas block ( HG retainer ) there is a stub area part of the barrel which would have to be removed on the lathe
.
to this :
.
then a bushing would have to be made to make up the difference between the barrel and HG retainer
.
.
next chop up the HG's, and a new $ 20 HG retainer from Colorado Gun Co. ( upper right corner )
.
.
dry fit :
.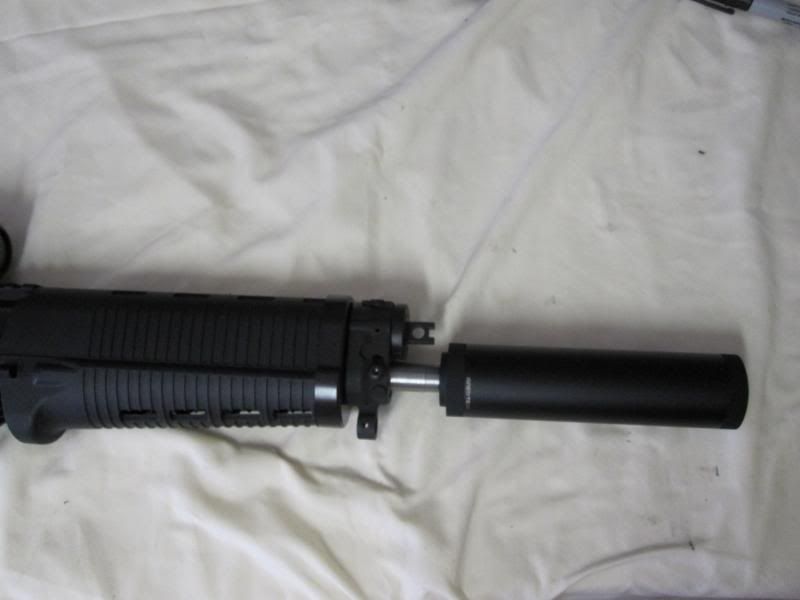 .
a little OD green to mimic the original SG551
.
.
and Voila :
.
.
its actually a little darker, the flash messed with the light.
.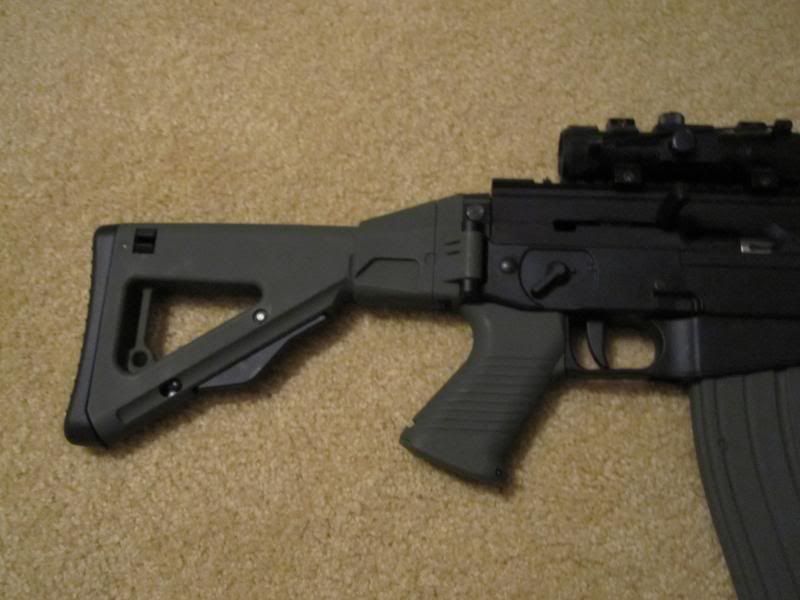 .
even did one of the mags for the hell of it
.