As some of you know I started playing with Kydex a little bit ago and have been working on getting my style, form, function and detail down. I get better every press but have a few down now that I think are worthy. Looking for opinions and suggestions. (dont worry my big boy pants are on!!)
First is a taco style minimal IWB holster. This is for my Glock 27 and I have been wearing it for a week and its comfy. Clip is poly plastic and nice and strong.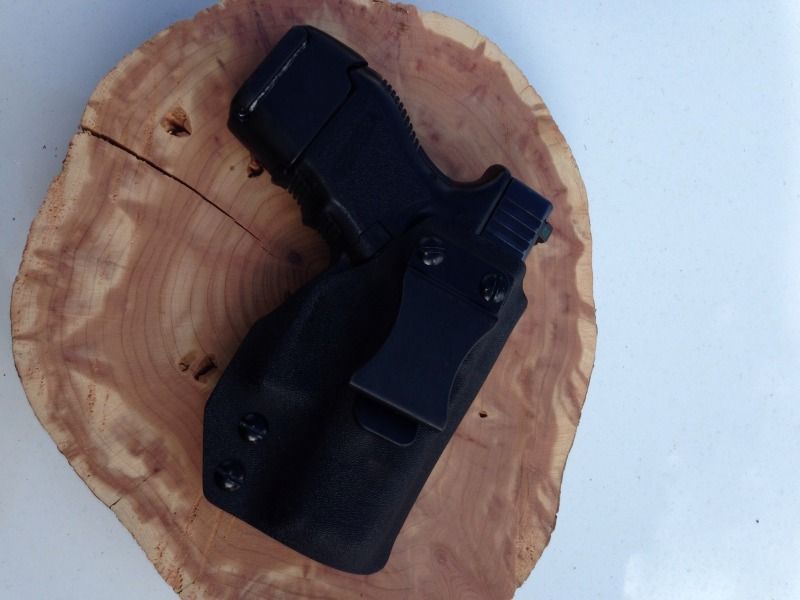 Next is a belt pancake style I made for my modded Ruger 22/45. I screwed up the cut a little and one loop is way too close to the edge. Also gonna work on my sight channels a little more.
The next couple are AR-15 magazine pouches. These are molded on a Pmag and have positive click in retention but are also tight enough to be used easily with a USGI magazine. I built these with the thought on using at the range or stashing in a go bag to be easily put on if needed. They use the same poly clip as the IWB holster and pop right on. The side rivets are also set so it belt loops will line right up as well if wanted. The are where the clip attaches is blocked out so the clip lines up and grips nice and tight. The mouth is also cut down a little and flared for easy insert. Im thinking of selling these for $25..what you guys think?