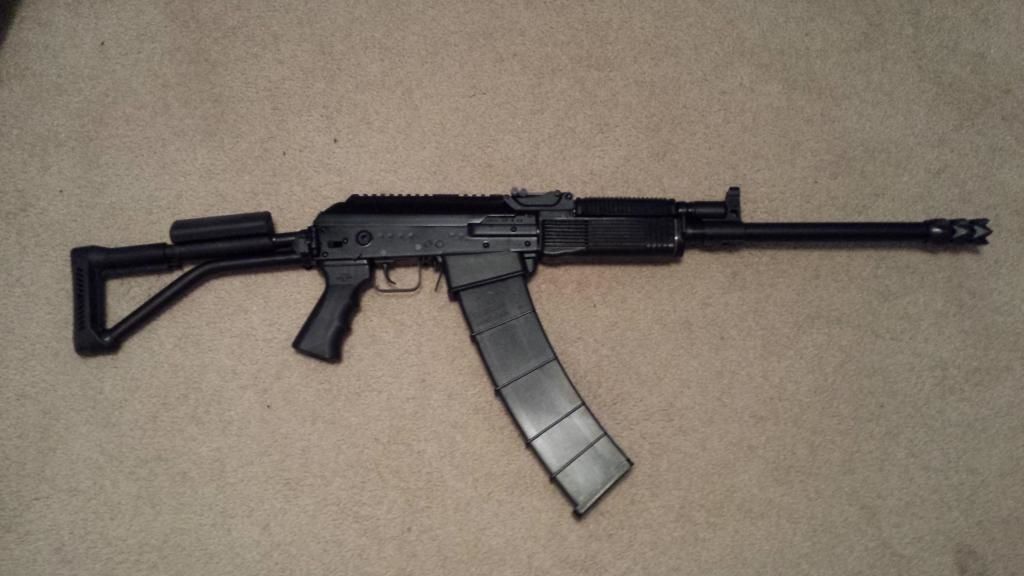 Found some extra money and have never owned a shotgun. Was drooling over the Saiga 12, like the idea of easily switching mags, when I read a comment on the Vepr 12. Saw the review on truth about guns, and the Vepr 12 page on a saiga forum and I was sold. An improved Saiga that you don't need gas adjustments on or need to rock the mag in AK style, where do I sign up. Semi auto, 12 rd mag and a 25rd drum being available next month PERFECT for shooting clays, when your aim sux
I was a little nervous first time out as the manual says that you need to use 32g (1 1/8oz) ammo and heavier and 90% of what I was given by my FIL was 1oz. First put in some Rio 1oz target shot and it FTE 2 out of 3 shells. Disappointed but I didn't follow the book, so okay. Ran 10 magnum 1oz 3" slugs and it was amazing. I get a tickle in the unmentionables just thinking about it. Then I ran another 50 shells of random bird shot and slugs without a problem, went back to the RIO and it ran it too. I am giddy.
Thinking I need a red dot for I, but I am glad I have a shotgun now. Perhaps get it dipped at hydroprint.....