Well, the 6.5Grendel did well at hunting.
Shot 2 does, first at ~120yds, 2nd at ~90yds, using Factory Hornady 123gr SST hunting ammo. Out of my rifle doing ~2470fps.
Doe#1 spun in place and died, no running. Bullet exited left shoulder.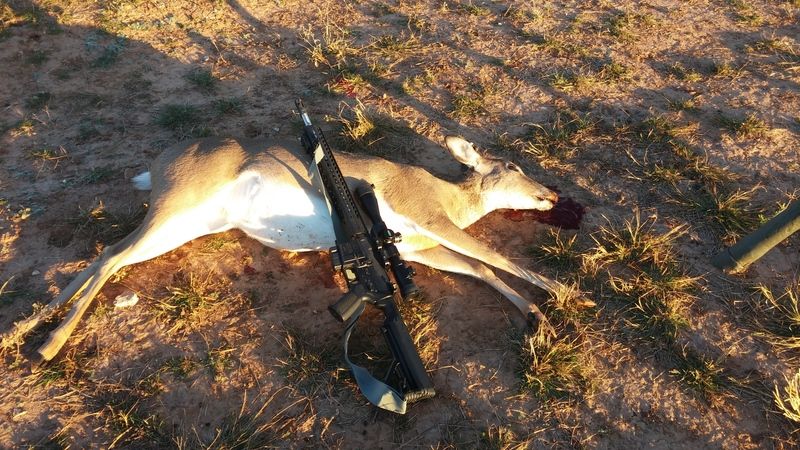 [/URL]
Doe#2, shot was a little further back than I liked, exited right shoulder, ran about 50yds .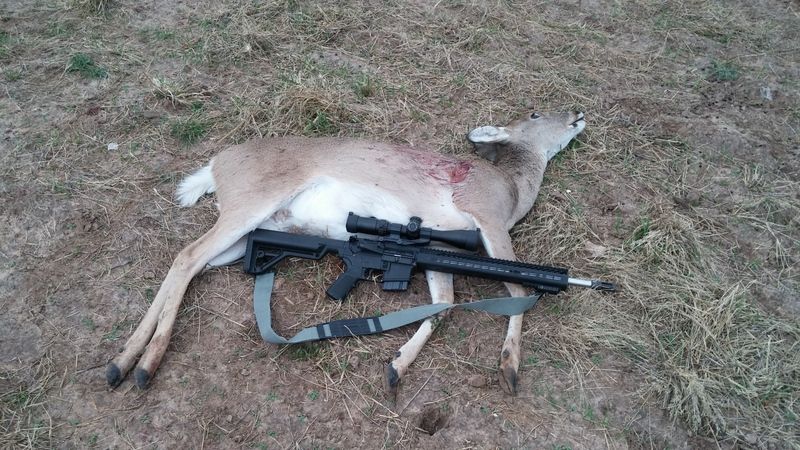 [/URL]
Very fun round to shoot.
Hunting was in Texas over the Thanksgiving holiday. Friend of mine has a little 500 acre ranch.
Weather was kind of warm before Thanksgiving so the deer were not moving much, but it cooled down then they started moving again.
On a side note with the warm weather, I was cleaning doe#2 at nite and need to get something out of storage shed.
Lite was off as I went in and fumbled around for the switch, I turn it on and hear something.
Look down and I had stepped over this!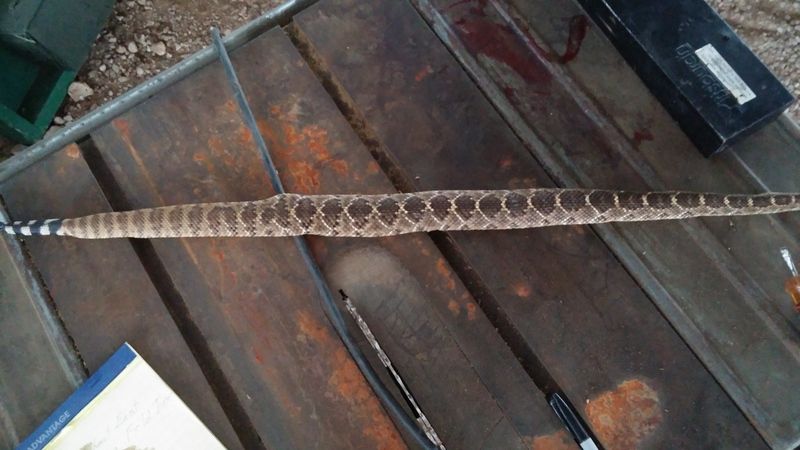 [/URL]
Needless to say, I beat feet out of shed. Friend's husband came and killed it with a shovel and axe. He remarked later that it was lucky it didn't bite me, as instead of sitting eating dinner we would have been at hospital. I was not wearing high boots at the time.
Overall, a very interesting Thanksgiving trip.
SY